Come out and walk on a gorgeous ridge trail next to UCSC.
This month we will walk through Pogonip!
https://www.google.com/maps/@36.984417,-122.047222,447m/data=!3m1!1e3?hl=en
ALL WALKS are gather (at a safe distance) at 9:45am, BEGIN AT 10am.
Join us on our monthly walks, and feel the power of the Earth. We walk in silence on the way out, but once we reach the destination, we'll share snacks and then gab like magpies all the way back.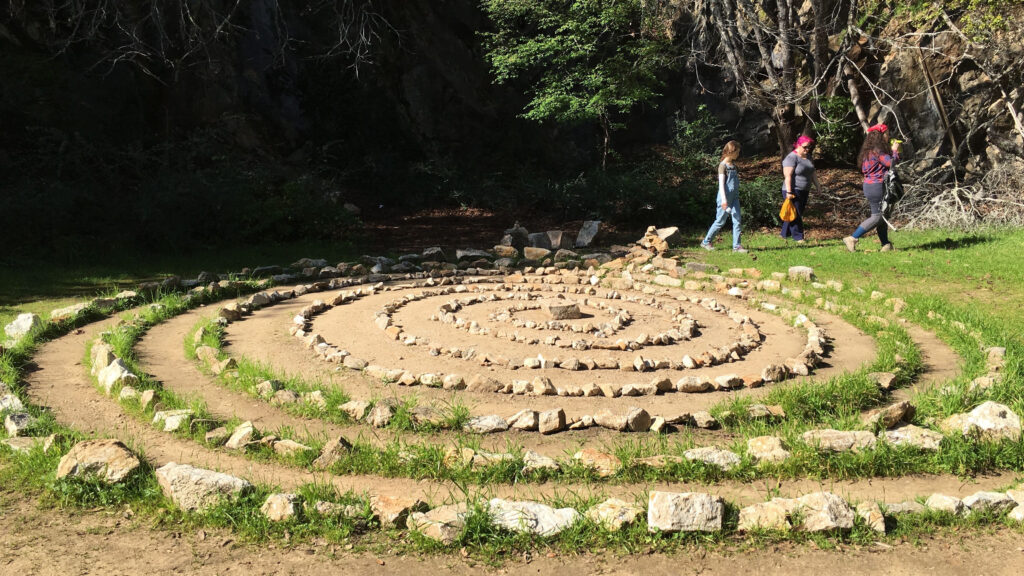 Directions
We use the rear entrance to the park.
From Southbound 17, stay on the road as it becomes Northbound 1.
(Don't get off at Ocean St.) Stay to the right.
Pass by the big intersection of Highway 9 Continue on around the big left hand curve until the intersection of Mission St. Turn right onto Mission St. THEN make an immediate right onto Highland Ave. (It's literally the first right you can make.) Pass by a little street and then turn left onto High St. Stay on High St. for about 1/4 of a mile. Turn right onto Spring St. Follow Spring St. Up-up-up for 1/4 mile until it ends. Park as close to the end of Spring St. as possible.
Gather at 9:45 am
Departure: 10:00 am
Return: around 12pm (noon)
For full location information, click here.
FOR ALL LOCATIONS Please bring:
Drinking water
A face mask
A small snack
Hiking Shoes
Comfortable Clothes
All Community Seed ritual events are Clean and Sober.
For More Info Call: (831) 469-0336