Come out and walk on a gorgeous trail in Scotts Valley!
This month we will walk through the Glenwood Preserve
ALL WALKS are gather (at a safe distance) at 10:45am, BEGIN AT 11am. And for now we'll be doing them on Sundays.
Join us on our monthly walks, and feel the power of the Earth. We walk in silence on the way out, but once we reach the destination, we'll share snacks and then gab like magpies all the way back.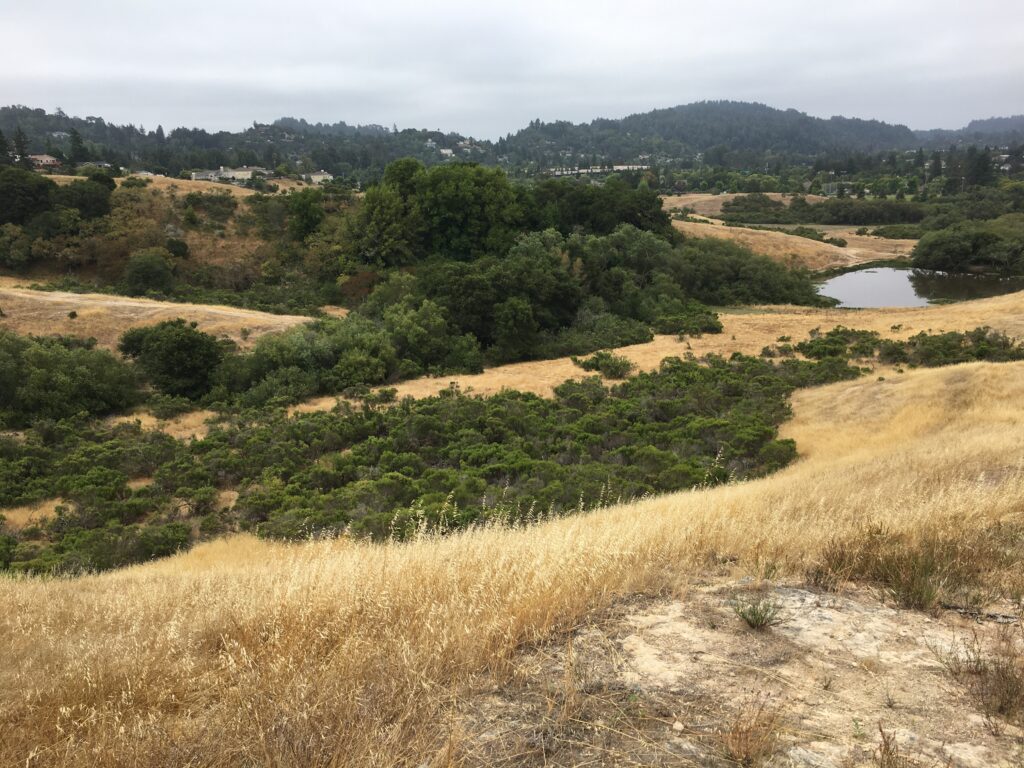 Directions
This is a series of hiking trails located just above Scotts Valley High School. From Santa Cruz take the '2nd' Scotts Valley exit, Granite Creek. Continue on around and over the highway.
This will leave you at a strange intersection of Granite Creek Road, Scotts Valley Drive, and Glenwood Drive. Cross (as best you can, it's roughly a right followed by an immediate left) directly across the intersection and you will be on Glenwood Drive.
Continue on up 1/2 a mile until you see Scotts Valley High School. There is a small parking lot for the Preserve on the right, just past the high school. Meet there!
Gather at 10:45 am
Departure: 11:00 am
Return: around 1pm
For full location information, click here.
FOR ALL LOCATIONS Please bring:
Drinking water
A face mask
A small snack
Hiking Shoes
Comfortable Clothes
All Community Seed ritual events are Clean and Sober.
For More Info Call: (831) 469-0336