This Month: Natural Bridges State Park
Saturday, November 18th, gather at 10:45am
Natural Bridges State Beach is a 65-acre California State Park in Santa Cruz. The park features a natural bridge across a section of the beach. It is also well known as a hotspot to see monarch butterfly migrations.
Directions
We use the rear entrance to the park.
From Highway 17, take Highway 1 North. Bear right onto Mission Street. Follow Mission Street to Swift Street, and turn left on Swift Street. Turn right onto Delaware Avenue. Park on the street near Swanton Boulevard. We meet at the back entrance gate.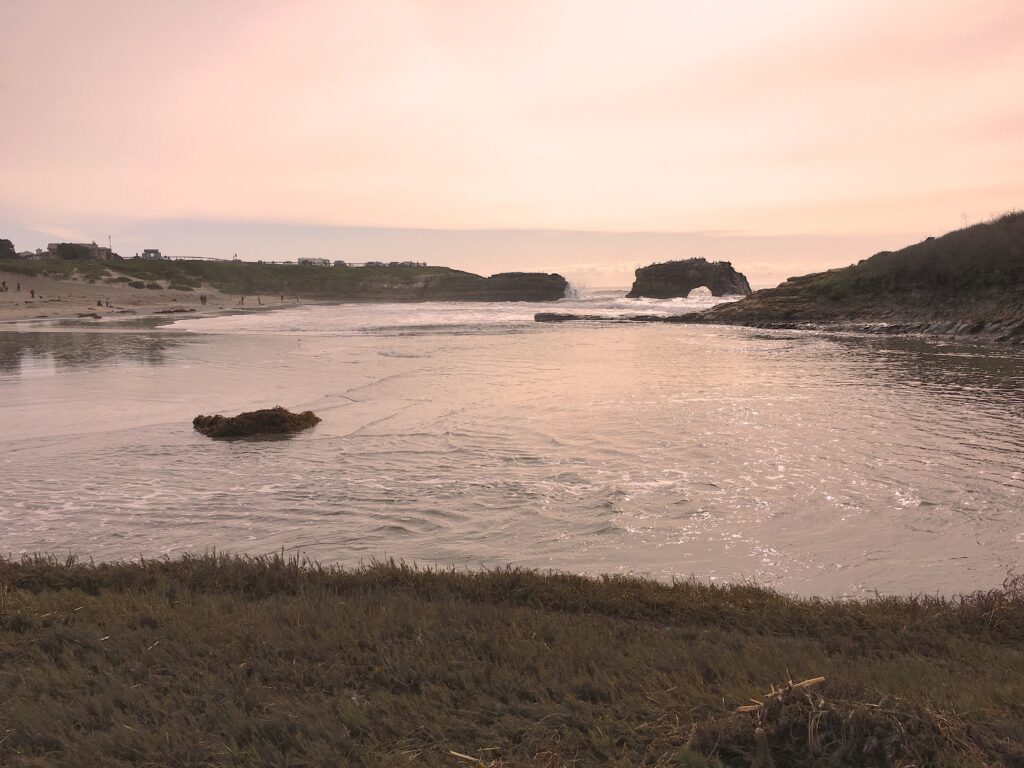 Bring water and a snack to share. Masks are encouraged, but not mandatory.
We walk in silence on the way in – doing so brings Nature so much closer to us, as we take in not only the sights, but the sounds and even smells of a nice country walk.
At a turnaround spot we will rest and share food. (Yes, we can do that again!)
Then we gab like magpies all the way back. It's always a great time.
Check ahead to make sure the walk is happening! Poor weather and, frankly, past attendance may cancel a walk. Info@communityseed.org or leave us a voicemail at (831) 469-0336
Please join us, and if you have any semi-secluded spots you'd like us to explore (nothing too strenuous), please let us know!