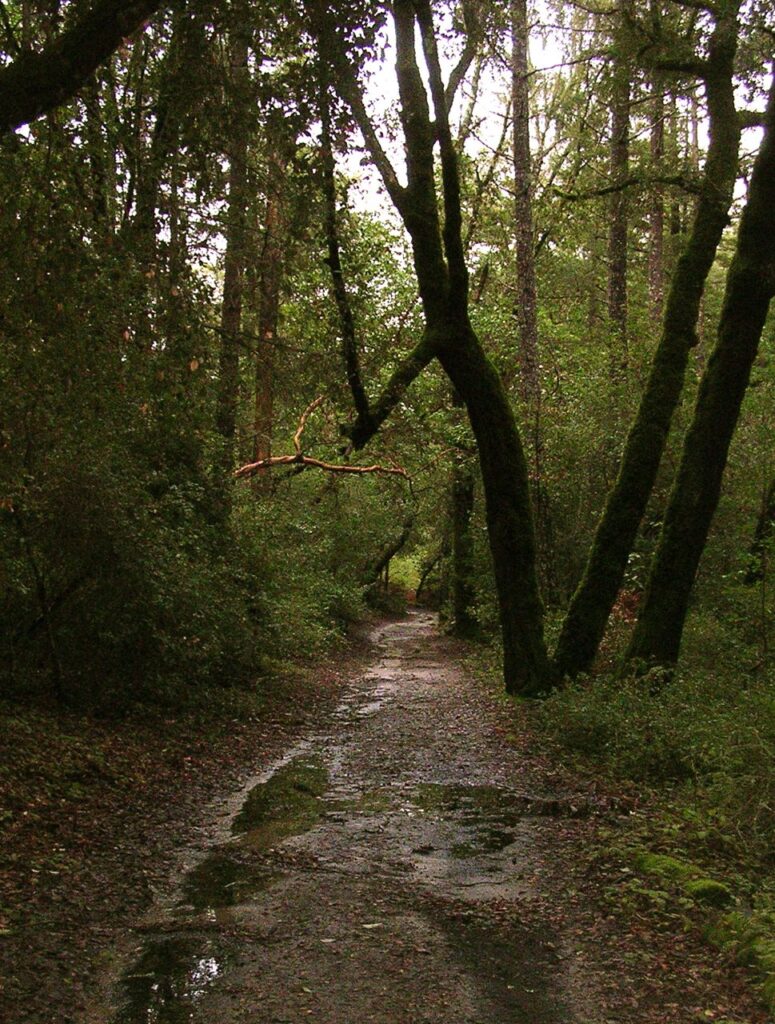 Henry Cowell Redwoods State Park inspires calm reflection, while its historical significance and spectacular scenery draw travelers from around the world. Visitors can enjoy hiking, horseback riding, picnicking, swimming, camping and fishing on more than 4,650 acres of forested and open land in the Santa Cruz Mountains. The skyscraping redwoods here were admired by explorer John C. Frémont and President Theodore Roosevelt. These trees also inspired some of California's earliest redwood preservation efforts.
Directions
We are using the Graham Hill Road entrance to the park.
The trail head is just north of the Horse Show Grounds, across from the mini-mart at the intersection of Graham Hill Road and Nepenthe.
From Highway 17 Southbound: Take the La Madrona / El Rancho exit. Turn left on La Madrona. Proceed about 1/4 mile, to Sims Road. Turn right on Sims Road. Proceed about 1/2 mile, to Graham Hill. Turn right at Graham Hill. On the left is a sign for the "Southern Boundary of the Park". Once past that, park across the street in the little "country business parking lot".
Directions From Santa Cruz: From Ocean St. northbound, turn left at Ocean / Plymouth (the last traffic light before Highway 17 starts). Bear right on Graham Hill Road and go for 1 1/2 miles. Look for the park sign as above and park across the street in the little "country business parking lot".