As a volunteer-based non-profit corporation, Community Seed is governed by a Board of Directors. We hold monthly meetings that are inspired by PeerSpirit Circle guidelines. To contact us, email board@communityseed.org.
Many wonderful witches have been a part of the Board since our founding in 2002. The current Ship of Fools consists of…
Roxi (Sheriff)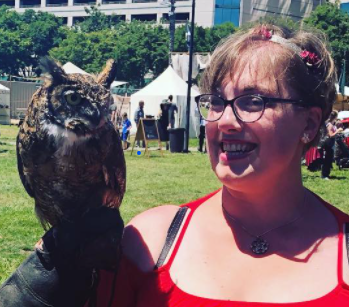 Roxi joined an Energy Walk in 2009 and hasn't left the Community since! Although she has taken on some larger roles in different rituals over the years, you can usually find her arriving early and staying late. She loves to sing, read, write, run, and dream impossible dreams.
Angus (Vice President / Online and Print Media)
In 1996 Angus McMahan was involuntarily ushered into the Craft at the Chalice Well in Glastonbury, England. He was the Manager of "13: Real Magick" for the first two years of its existence. Angus was a celebrant at the final few rituals of Redwood Circles and has been a regular at Community Seed events since its inception. He is a gregarious solitary who can usually be found playing strange drums strangely at various rituals. He has been reading tarot for more than a quarter of a century and is a performer at various bay area festivals. Angus is a lego sculptor, a cross-country marcher, a crop circle inspiration, a tri-athlete and a writer of no great renown. Check out his Patreon page.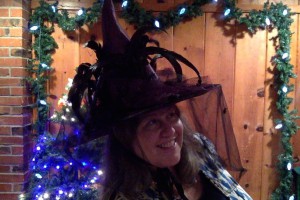 Anita (Secretary / Archivist)
Anita is a latecomer to Pagan practice, though she has always been interested in the occult. Growing up, she read whatever her local library had under 133.8, participated in extrasensory-training workshops, and studied tarot. In 1998 she took a 6-week community center class called Wise Women's Circle, which presented a variety of New Age spiritual beliefs and practices. Six weeks weren't anywhere near enough, so she continued by co-founding an eclectic, rotating-leadership women's circle which met regularly around the full and dark moons for nearly 6 years.
Another compelling interest brought her to Community Seed in 2010, where her level of involvement continues to grow. Although she has presented some Open Circles and might take center stage again someday, you will mostly find her in odd corners, playing drums and other percussion toys at rituals, sitting at the greeter's desk, serving on kitchen or dishwashing crews, or communing with the flora. She recently accepted the position of Secretary of the Board, and is also the caretaker of the Community Seed archive.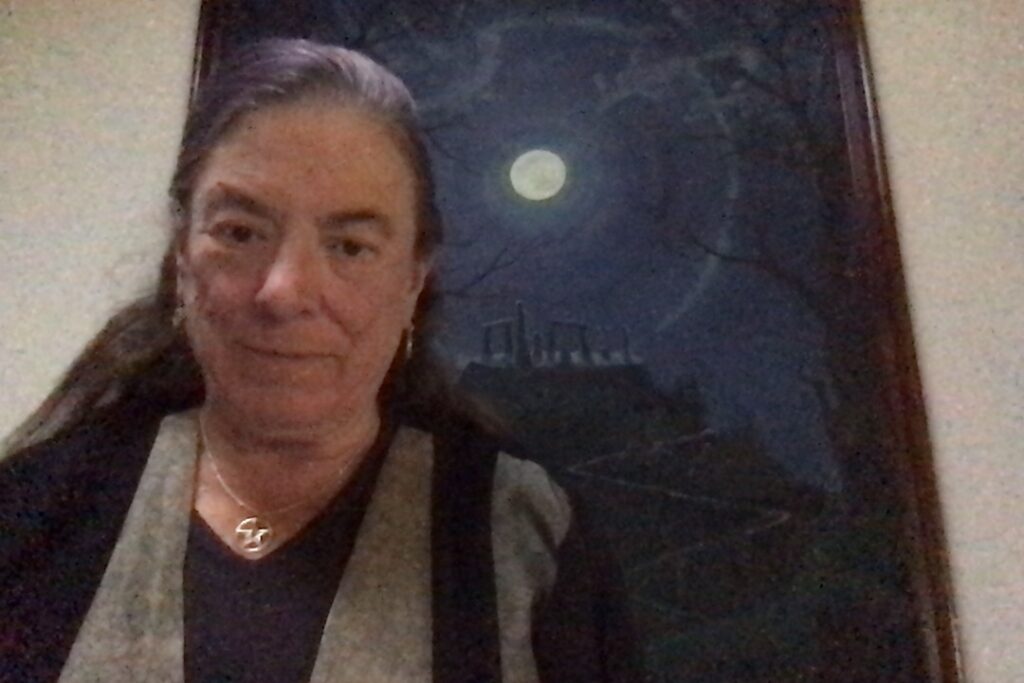 Linnea (Treasurer)
Linnea got swept into the mysteries of Faerie/Feri wicca by Wings of Vanthi in 1978. Since that time, she has been active with Covenant of the Goddess and various pagan groups that have flowered and gone to seed over the decades since. She is now blissfully retired in her home in the Santa Cruz mountains, making magic, dancing, herding cats and learning to play the harp.
Willow (Director)
Willow doesn't always dress like a Cairn terrier, but when she does, she portrays Toto of the North in Community Seed's 2012 Lughnasadh. Her favorite spiritual practices include belly dancing, gardening, public ritual, making vegetable juice, and staring raptly into the worm bin.
Reid (Director)
Abducted by aliens at an early age. Educated in Earth Stewardship and graduated from the University of Mars with Honors. Returned to Earth, subsumed into several branches of the illumina – – – – I've said too much already.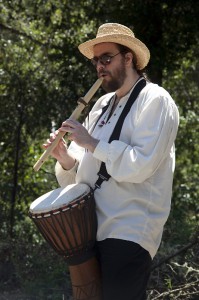 Steve (Director/Webmaster)
Steve has been aware of the different energies of the world since he was young. This was part of why the Roman Catholic parts of his early education didn't stick very well. After many years of suspecting there was something more fitting out there, and long conversations with his sister Cayte (who is sorely missed) he was finally dragged to an Open Circle by NancyH.
It was like coming home. Since then, Steve has (uncharacteristically) thrown himself into the group, priesting a number of Open Circles, a few of the large rituals, and taking up drumming and flute-playing on inspiration from . . . Somewhere. He's now part of the board as President, often coordinating music for the rituals, and coordinating the management and hosting of the Community Seed web site and other online resources.
Community Seed – Pagan Community Fellowship: P.O. Box 414 Santa Cruz, Ca. 95062
info@communityseed.org (831) 469-0336