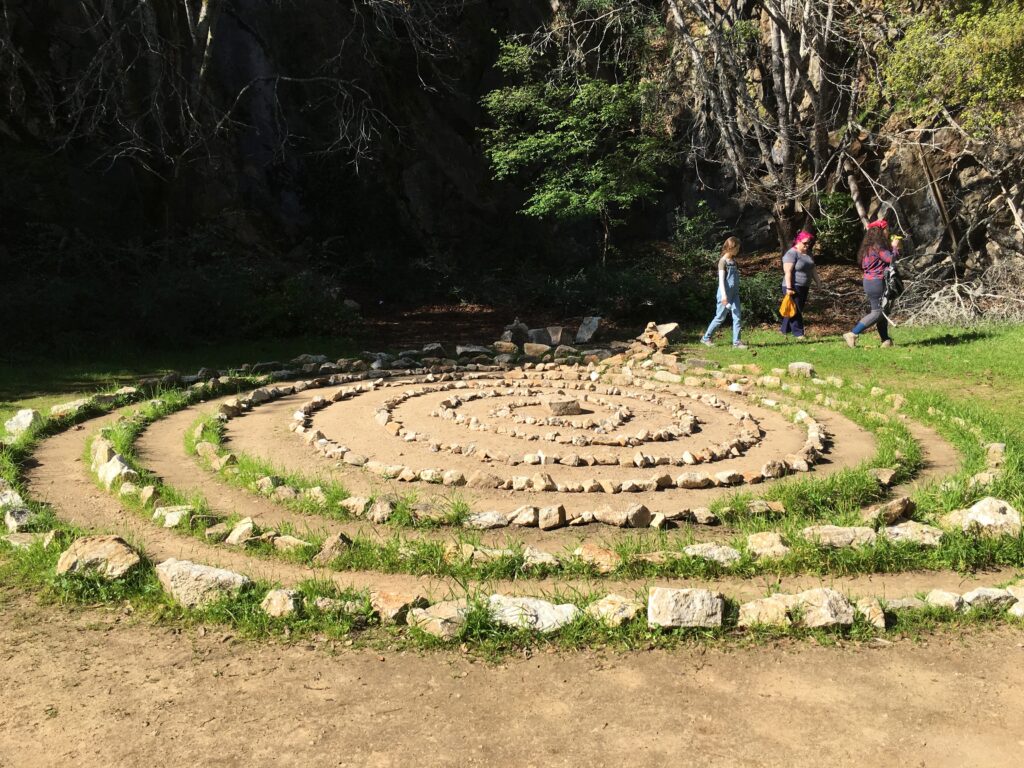 The Pogonip trail system totals approximately 11.5 miles; 3 of those miles are multi-use open to hikers, bicyclists and equestrians. In the northernmost portion of Pogonip, a multi-use trail (approximately one mile in length) is open hikers, bicyclists and equestrians. This multi-use trail provides a connection between Henry Cowell Redwoods State Park, Pogonip, and the upper UCSC campus. Along the eastern boundary of Pogonip is the Emma McCrary Trail open to hikers, bicyclists, dogs on leash and equestrians.
Directions
We use the rear entrance to the park.
From Southbound 17, stay on the road as it becomes Northbound 1.
(Don't get off at Ocean St.) Stay to the right.
Pass by the big intersection of Highway 9 Continue on around the big left hand curve until the intersection of Mission St. Turn right onto Mission St. THEN make an immediate right onto Highland Ave. (Its literally the first right you can make.) Pass by a little street and then turn left onto High St. Stay on High St. for about 1/4 of a mile. Turn right onto Spring St. Follow Spring St. Up-up-up for 1/4 mile until it ends. Park as close to the end of Spring St. as possible.